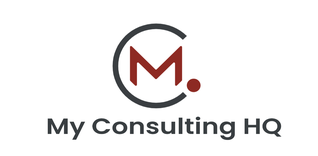 After seven weeks of campaign activities, including outreach, weekly updates, 1:1 personal contacts (on and off social media), we are excited to say we raised $5000 from 26 funders! A shout-out to those who supported our campaign by promoting it on their social media and introducing us to their contacts. We could NOT do this without you!!
We are 10% funded and will continue campaigning until we reach our goal. The campaign will remain open for the next couple months until we raise the funding needed to launch the product. My Consulting HQ is a web application that enables interactive problem-solving to business challenges. While we are actively building our minimal viable product, we need your help to make our efforts go further. 

It's not too late! Check out the awesome perks on our campaign page. Your contribution will go toward expanding My Consulting HQ with additional digital content. Here are the ways you can support us:
Learn about My Consulting HQ by watching our campaign video 
Share our IFundWomen  campaign page in your social media (click button)
Become a champion for women businesses in tech (buy a perk) 
Thank you in advance for your support.