"Only those who will risk going too far can possibly find out how far one can go." – T.S. Eliot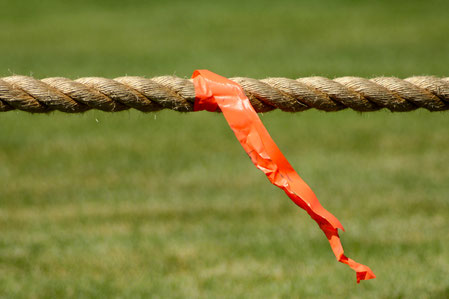 There is a tug of war happening in firms. For some time now, companies have been caught between setting up an organization with policies and systems that allow for consistent and efficient handling of their products and services, while being challenged to do more, be more creative and stay competitive with new or improved quality on their product and services. What this means is that just as a new systems (rules) are in place, employees are trained and customers have granted you their trust, it's time to take risks… again. The speed in which technology is evolving is one reason for this phenomenal race between order and innovation. The questions we hear from managers are, where do we apply our resources and how do we create a culture of "orderly obedience" with permission for "benevolent disobedience"? 
Remember these catalyst's who have broken written or unwritten rules to create a better society.
Rosa Parks – Wouldn't give up her seat  
Bill Gates – Quit Harvard to start Microsoft
Jony Ive – Responsible for some of Apple's most innovative product designs
Salman Khan – Used video to provide world class education online
Marissa Meyer – At 33, listed in Forbes 50 most influential woman in business
Leaders cannot be a bystander in the transmission of standards within a company's working environment and how it nudges employee behavior; the conditions you create will play a critical role in the decisions employees will make. The actions you reward are the actions you get. In every way, you lay the foundation for how your company operates.
From an employee point of view, coming up with new ideas is a great way to make contributions to your company. But to ensure that your decision to challenge a norm (breaking a rule) is heard properly, you must be deliberate. Your ideas must be aligned to a company priority and presented in a way that could demonstrate how your idea meets an intended purpose. You also must be flexible enough to adjust your idea or accept critique and denial. 
3 WAYS TO FIND BALANCE BETWEEN RULE BOOKS & INDEPENDENCE FOR EMPLOYEES
 ·       Reduce layers of bureaucracy, earn cooperation by making it mutually beneficial. Where there are less rules, you give power to the individual. When employees feel engaged they will be more productive, take more risks and able to create. Of course, leaders must allow room for errors and ideas that don't produce the anticipated results. But imagine the mutual benefits of learning from more shared experiences, over time, resulting in stronger relationships and better products.
  ·       Increase reciprocity by clarifying your roles. Build up a culture of reciprocal trust and openness inside your teams. Rules and handbooks cannot replace the importance of valuing your relationships at work. Make it obvious that every team member is responsible for every other team member and let the team manage itself. Any team member has only as much authority as the other team members are willing to grant. In such a culture, it is instilled to use your mind and negotiate, instead of relying solely on rules.
 ·       Reveal to people the consequence of actions. The old cliché is rules are meant to be broken. Some individuals will comply to handbooks while others are tempted to ask, what will happen when I break a rule. One way to transcend the various responses is to expose people to the consequence of actions. Reward those who cooperate and fault those who don't cooperate, once again, creating a culture of openness and trust within your teams.
Questions: Is there a rule(s) at your workplace (written or unwritten), you believe should be broken? What are ways you'd break the norm and introduce new ideas in your workplace?  You can leave a comment below
 Author: M Concepción Prado
Sources: (Sloan Management Review, Book: Moral Tribes by Joshue Greene)