"Customers don't expect you to be perfect, they do expect you to fix things when things go wrong." – Donald Porter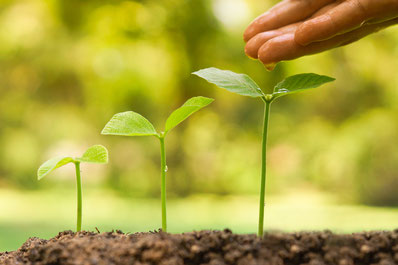 A person can be talented- have a plethora of degrees to corroborate their knowledge and experience that qualifies them as experts. Talent is a must to succeed in business. Knowledge and talent cannot be taken away, it's ours to build on and to keep. Trust, on the other hand, is something that can take a long while to build and only one minute to lose. Whether you are a business, person or group, trust is the foundation of the relationships we value. In a business environment, the ability to really be there for customers or employees is crucial to earn their loyalty.
Here are some startling statistics about trust:
·       Only 51% of employees have trust and confidence in senior management.
·       76% of employees have observed illegal or unethical conduct on the job.
·       Only 36% of employees believe their leaders act with honesty and integrity.
·       59% of 25-34 year-olds share poor customer experiences online. Social media is a popular platform to turn to when it comes to sharing a bad experience.
·       58% of Americans would never use the company again, after a negative customer experience.
·       66% of highly engaged employees have no plans to leave their current employer, versus 12% of disengaged employees have no plans to leave their company.
·       Loyal customers are worth up to 10 times as much as their first purchase.
 If you want to be a leader other people trust, take a look at the decisions you make on a daily basis. Being trusted by others is one of the skills you must have to go far in life and to achieve your greatest success.
TOP REASONS TO BUILD TRUST IN YOUR RELATIONSHIPS
 1.    Trust is dynamic, ever changing with each interaction. Learning to trust is a process and it takes time to develop. The degree of trust changes with each interaction. With each interaction, a person will assess capacity, honesty, consistency, and a host of other factors. If someone lets you down, you don't assume that it's a failure in competence– sometimes people simply make a mistake. Yet, letting someone down (customer or employee) may diminish the trust given and we have to work harder to regain it. As trust grows, it can be transformed into a more resilient kind of trust, over time, resulting in a stronger relationship.
2.    Observe your own behaviors and perceptions. Research suggests demonstrating a sense that you are fair, ethical, confident, and honest—are effective ways for establishing trust. If you are trusted as a leader, communication improves, creativity and productivity increases and employees are more willing to embrace change or a new vision. When your team doesn't trust you, you don't get their best effort and they become disengaged. Being trustworthy requires that you be consistent in all your interactions. You've got to be a person that people can trust.
 3.    Trustworthiness creates its own reputation. As you prove your ability to be trusted, other people will trust you. In a business environment,   customers are more likely to share their bad experiences than they are to talk about positive experiences. Employees will disengage or leave when they are uncomfortable. This creates a cascade effect of trust in your relationships, which either positively or negativity impacts the profitability of the business. You simply can't go wrong by being trustworthy.
Questions: Do you agree trustworthiness, as a skill, is as important to build your career or business? What are ways you manage the dynamics of trust in your relationships? You can leave a comment below.
Author: M Concepción Prado
Sources: (Harvard Business Review, Franklin Covey, Book: Liespotting by Pamela Meyer,)