"The ultimate measure of a man is not where he stands in moments of comfort and convenience, but where he stands at times of challenge and controversy." – Martin Luther King Jr.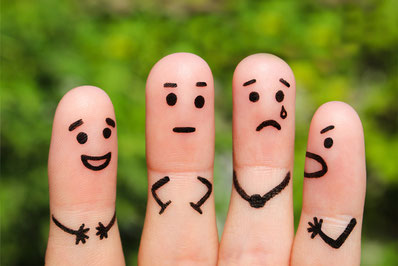 Stress is not shameful. Failure is not fatal. Stress is not all bad, it can keep us motivated to reach new goals and make our lives meaningful -- exciting, even. But when your health or work is compromised, it's time to think about ways to overcome a stressor (or threat) that causes stress. Imagine that if you are feeling strained, that your colleagues may be feeling some pressure too. Actually, what is stressful for you may not be a problem for someone else. Coping with stress is ultimately a personal and individual experience — nobody can help you process it more easily or understand all the emotions that you're going through. So, what are some quick tricks to help get relief from stress at work?
First, here are some interesting statistics about stress; 87% of workers are emotionally disconnected from their workplace, 76% has cited money and work to be the leading cause of their stress, and over 54% said stress have caused them to fight with people close to them. Evidence shows some main causes of stress associated with work are; workload (overwork or underwork), working conditions (long hours, tight deadlines, and interpersonal conflict), status (amount of influence) and economic conditions. The best thing you can do is to allow yourself to feel the stress response and the emotions as they come over you. After all, those who succeed have long told stories of obstacles and failures that were a critical enabler- a stepping stone, their motivator, and teacher.
3 SIMPLE TRICKS TO LESSEN STRESS FOR YOURSELF AND THOSE NEAR YOU
1.     It's not personal, remove yourself and avoid to blame yourself or others for the stressor.  Analyze the stressor and make the choice not to overreact about the situation. The trick is to take a few breaths and carry on! Take 10 minutes to move and breathe - step away from the stressor. It will help you to create clarity, improve productivity and ease the tension. In fact, it may help you get right back on track.
2.     Reframe the stressor, conflict or failure to a positive. Set your mind on a moment, an image, or other pleasurable thoughts. The trick is get in the mindset of appreciation and out of the mindset of being overwhelmed, and instead look at each obstacle you encounter as a learning experience. With a new outlook, you may have a new point of view on the stressor and find new solutions.
3.     Use your humor and identify the lesson learned. Take a break and get the laughter started - Share funny moments with colleagues, move toward laughter if you hear it, or don't take yourself too seriously. The trick is to search for a lesson to be learned!  As you grow, through the stressful situations, you gain courage and wisdom and use it to become successful and to teach others.
Questions: When you are facing a stressful situation at work, how do you respond – physically and emotionally? What are ways you manage stress caused by others? You can leave a comment below
 Author: M Concepción Prado
 Sources: (Harvard Business Review, Forbes, Office Vibe, Entrepreneur )