"Talent wins games, but teamwork and intelligence wins championships." – Michael Jordon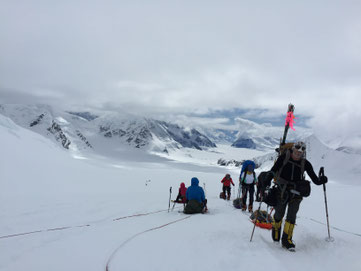 Have you noticed how the job description of the Project Manager is evolving? Some of the recent qualification requirements we've seen are- strategic and conceptual thinker, ability to motivate, global experience, or familiar with change management concepts. In reality, the project manager role has expanded and the trend is it will continue to expand, because firms are asking for more, from them. Project managers provide structure and communicate like a pro, they set expectations and never abandon them. In addition to coordinating those that work with them, they are their team's biggest fan. When a project manager is assigned to a project and given the right support and authority, they can really hold the keys to success.
5 REASONS A PROJECT MANAGER HOLDS THE KEY TO SUCCESS
1.    Project Managers can connect the team to your mission, values and products. They understand the problem they are working on and why. One of the best ways to get team members excited and engaged about their work is to help them see how what they do matters. It's a leader's role to talk to each team member and help them understand how their job is related to the firm's overall goal.
2.    Project managers can connect to the team members. They understand what their teammates are working on and why. One way to create these connections is by creating an environment of frolic- time to discuss the challenges the project may be facing, time to talk about life outside work, time to know each other. After all, frolic and play ignites confidence and creativity. Confidence ignites people to engage.
3.    Project managers can connect as a leader. They are the cheerleader; the one who coordinates the team to take ownership, recognizes their efforts, provides feedback and follow-up. One of the best ways is to stand behind the team, and let them know their voice, ideas and strengths are heard, consistently!
4.    Project managers can lead the change. They are there to lead a group, help everyone address their different issues, and give them a chance to have fun, and learn to trust one another.  This interactive activity can create the connections needed to foster enthusiasm in your projects, and the outcomes that happen as a result from the project to be adopted.
5.    Project Managers can connect the team to the future. They understand the big picture and are working for it. A few ways they share strategy is:
·       Invite executives to share. Transparency is a leader's friend. Executives or stakeholders would most likely share the metrics or financials to underscore the relationship between team efforts and organizational results.
·       Invite negative feedback. Invite feedback and deal positively with praise, setbacks and criticism. When you have developed this communication you will be really keen to know what people think of the work. You will invite people to point out the problems and the successes because you will want to improve upon them.
Questions: What are the functions of the project manager in your firm? What are ways a project manager connects with the team and leads the way? You can leave a comment below
Author: M Concepción Prado