Definition - "A high-stakes project describes a risky position in which a firm is likely to win or lose a great deal"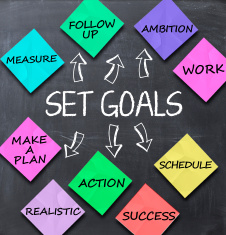 All projects are not created equal, therefore, all projects cannot be managed equal. Of all of the projects a firm will undertake in a given year, some will be low-stakes and others will be high-stakes. Most firms will apply the same project methodology, if any, to the execution of all their projects, whether they are low-stakes or high-stakes. Some examples of project execution methods being used today include Agile, Lean, PMBOK or a hybrid. The problem with using the same approach to the execution of all of a firm's projects is the increased risk that the 'High-Stakes' projects will fail. These projects fail because the methodology is not enough to generate success. While a systematic approach to task control is good, high-stakes projects require higher levels of organizational change management. Change management must be intentional and structured into a project execution plan to improve the success rate.  We know from recent Gallop Review Reports that the US economy loses $50-$150 billion per year due to failed IT projects. These losses are preventable and firms can improve their project performances by understanding the stakes and creating project execution plans that invest in the right amount of resources, communications and flexibility.
Here are some more interesting statistics about project failures reported in Nov 2015:
v  Fewer than a third of all projects were successfully completed on time and on budget over the past year.
v  75% of business and IT executives anticipate their software projects will fail.
v  33% of projects fail because of a lack of involvement from senior management.
 IDENTIFYING A HIGH-STAKES PROJECT
So, how can you identify your high-stakes projects? Here is a quick checklist to help you distinguish your low-stake vs high-stake projects. If you check 'high-stake' or 'yes' for one or more of these high risk elements in your project, you have a high-stakes project.
 

Project Element

Low-Stake

    (No)

High-Stake

    (Yes)

Financial performance of firm is impacted

 

 

Employees will be displaced

 

 

Employees or customers must learn a new vision of firm

 

 

Implementing a new technology for customers

 

 

Process changes require employees to change behavior

 

 

Structure change such as leadership, reorganization

 

 

Change in government legislation or control

 

 
MANAGING A HIGH-STAKE PROJECT
While only 26% of firms admitted to not using a project methodology, it's important to note that firms that use a project methodology need an 'Execution plan' that includes a complete integration of task control and change management to be more effective. Here are the top three reasons high-stakes projects fail and ways you can mitigate project failure.
The active engagement of an executive sponsor. It's important to bridge the gap between the strategic goals and the tactical changes that will create a new future state. Without participating executive support, the purpose will be lost or misinterpreted quickly.
Frequent and interactive communications. Low-stake projects may succeed with guideline documents, memos or optional on-line training. For high-stakes projects, consider investing in conferences, face to face meetings and presentations and/or mandatory web-based training.
Organizational change management. Your execution plan must have an intentional and structured approach to manage the resistance to change and risks. Teams will be engaged when they understand the purpose and the actionable steps that will bring the purpose to life.
 Questions: Does your firm use the same project approach for all initiatives? How do you differentiate the projects in your project portfolio? You can leave a comment below
Author: M Concepcion Prado   
Sources: (Harvard Business Review, Gallup Business Review, Geneca, Standish Group, )